Purchase: pur•chase (pûr'chĭs)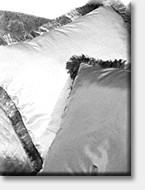 The act or an instance of buying.
A need for a furniture manufacturer whose focus was to work with the design community and produce wholly custom made furniture was the impetus to start Red Eight Workshop and the success in meeting that goal is what continues to build momentum. Understanding style and size alterations, time lines and deadlines combined with expertise in proportion, design and manufacturing allows Red Eight to offer a unique service to the trade. An open door policy and sit tests during the manufacturing process assure the client that the items produced are exactly what is desired.